Business today moves at the speed of light, and doesn't wait around while companies cling to old models or make necessary changes at a snail's pace. Just as your business must be agile and able to adapt, so must your website. And if your website is your business, then you have even more reason to keep up with the demands of your customers and clients. Your website design can have an enormous positive or negative effect on your business, and today, how well your website works on mobile devices is critical.
Phones alone accounted for 17% of worldwide internet traffic in mid-2013, according to Statista. At the same time, traffic to local sites is growing faster than general mobile traffic, with 27% of traffic to local sites coming from mobile devices in the fourth quarter of 2012, according to Search Engine Land. There's every reason to believe that number will climb further. Does your website respond to the needs of mobile device users? Responsive website design ensures that it does.
What Responsive Website Design Is
Responsive website design ensures that the layout and / or content adapts to the size of the screen on which it is presented. In other words, a smartphone user won't have to pinch, zoom, and try to click on miniscule link text if a site uses responsive website design. Responsive website design can detect the device on which it is shown, automatically rearranging pages for the best customer experience. It may, for example allow swiping on smartphones and tablets, or remove sidebars for a cleaner look on smaller screens. Whether your potential customer is looking at your website on a desktop workstation, a laptop, tablet, or smartphone, he or she will see a site that is attractive and functional.
How Responsive Website Design Helps You Attract Customers
You may have a website that is beautiful on a desktop or laptop monitor, but if a smartphone or tablet user loses functionality or has to pinch and zoom to be able to look at your site, he is likely to decide it's too much hassle and look elsewhere. This can be a big problem if you're building your brand and your business (and who isn't?). Here are three ways responsive website design helps you attract more customers.
1. By Giving Site Users a Positive Experience Regardless of Device
If your local Long Island business caters to mobile users searching for your particular business category, giving local users a positive, engaging mobile experience has a direct, positive impact on your business. A clunky website that doesn't work well on a mobile device can easily make your potential customer conclude that learning about your business or its location isn't worth the trouble.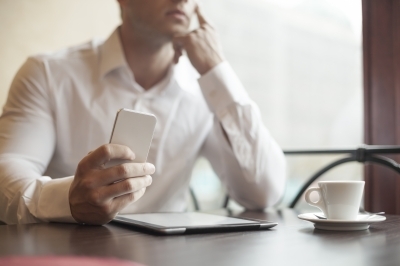 2. By Building and Reinforcing Your Business's Identity
The nurturing of your business identity or brand is an ongoing process, and depends on making the entire customer experience positive. Responsive website design makes it much easier to do this. With responsive website design, you won't have to worry that someone is encountering your site on a tiny screen, can't read or navigate it, and develops a negative connotation associated with your brand.
3. By Helping Carry Branding Across All Channels
Working with a Long Island website design firm with experience and expertise in responsive website design is an investment that pays off in increased web traffic and happier customers. You want your brand to be consistent from "real world" to digital, and across the wide range of platforms that people use today. Responsive website design helps you do exactly that.
When a customer looks up your site on the go and finds a well-executed, clean interface on her phone or tablet, she knows that you take your customers seriously and are dedicated to a positive customer experience. A website design that looks great and works properly across devices helps you exceed customer expectations, giving you the edge over your competition. Maxburst is a Long Island web design and development company that designs based on your needs and the end results you want. With Maxburst you can count on design that engages customers, works across platforms, is search engine-friendly, and that will showcase your brand.
Photo Credits: marin / freedigitalphotos.net, adamr / freedigitalphotos.net