Launching a new website (or a redesign of your old one) is exciting. Today's web designers know what elements go into a great web design, where to place them, and how to give you a website that looks amazing.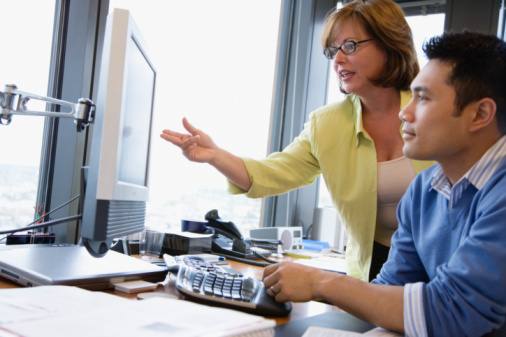 Your web design has to look great and perform great for maximum ROI.
But that's not quite enough if you're running a business. The website for your company should not only look terrific, but should also convert visits into leads and sales. But how do you make sure your new web design has a positive return on investment? Here are 6 ways.
1. Define Goals for Your Website
To know whether your new website design delivers, you have to know what you want from it. Sure, you want to increase conversions, but that's too vague as a real goal. Define your goals in concrete terms, such as:
"We want to increase sales by 10% during the next quarter."
"We want site traffic to increase by 25% by the end of the year."
"We want customer service calls to decrease by 10% within six months."
These goals are measurable, and whether you achieve them or not, you will at least know whether your new site is getting you closer to them.
2. Know Who You're Designing Your Website For
With a personal website, you can make it exactly like you want. But that's not the case with your business website design. You're not designing it for yourself, and you're not necessarily designing it for your existing customers (though you don't want to alienate them). You're designing it for the most profitable market for your products and services. Knowing who these people are, what they like, and what they don't like will help you and your designer create a site that draws them in, makes them want to stick around and prompts them to bookmark it.
3. Use Responsive Web Design
Early in 2014, mobile web traffic surpassed web traffic from PCs and laptops, and it's unlikely to ever look back. Your website should look great on all devices, and the best way to achieve that is with responsive web design. Responsive web design allows your site to dynamically change size and layout based on the device on which it is viewed, regardless of hardware or operating system. With responsive web design you can be confident that whatever device your site visitor is viewing your site on, it looks great and is optimized for the best user experience.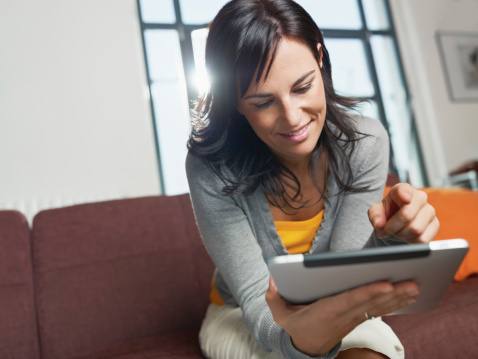 Responsive web design ensures your site works beautifully across all platforms.
Responsive web design is also beneficial to your search engine optimization (SEO) efforts. With separate PC and mobile sites, each would have to compete to reach the top of the search engine results. But with responsive web design, you can focus on SEO for one web property and concentrate on helping it top the search engine results.
4. Stay in Touch With Your Designer After Launch Day
Launch day is exciting, but it's not the end of your relationship with your web designer. Your web designer should be committed to helping you monitor the site for unforeseen flaws and correcting them. Should you choose to fine-tune your site in a couple of months, having a good working relationship with your designer will help this process go smoothly too. If your designer provides website hosting, he or she may offer analytics that can help you determine if your new design puts you on track to reaching your goals, and can help you make changes if necessary.
5. Learn to Use Website Analytics
If your host or designer doesn't offer web analytics, you have many other options. Google Analytics is one of the most popular choices in web analytics, and offers both free and premium versions. Analytics tell you where traffic comes from (search engines, social media, or other sites), which pages people stay on, and which pages they "bounce" away from. Learn to use analytics and you learn what about your site is working, and what could use help.
6. Commit to Maintaining Your Site
Finally, launching a business website is not a "once and done" endeavor. Sites that reach and maintain top search engine results are easy for search engines to index, have fresh, unique, and high quality content, and have optimized tags and other elements. Adding a blog is one of the most effective methods site owners use to keep their sites fresh and appealing, attracting new web traffic while giving existing visitors a reason to return.
Conclusion
Maximizing return on your website investment starts with defining goals and continues through designing, launching, and maintaining your site after it goes live. Maxburst is a Long Island web design and development company that designs based on your needs and goals. With Maxburst you can count on design that engages customers, works across platforms, is search engine-friendly, and maximizes ROI.