Medical Website Design: 4 Things Every Site Must Have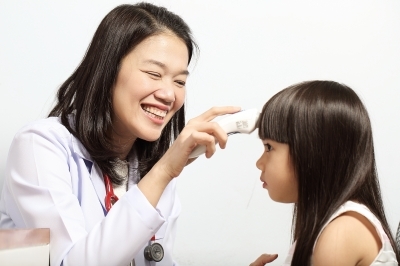 Now more than ever, people are turning to the web
to find a doctor or dentist.
The healthcare industry is a highly competitive field – especially for doctors or dentists in private practice. According to the U.S. Bureau of Labor Statistics, the number of dentists in the U.S. is projected to grow faster than average over the next decade. The same holds true for physicians. This is great news for patients because it means they have options. However, for those in the healthcare industry, it means they now have to work even harder to attract prospective clients.
To stand out from the thousands of other healthcare professionals out there, a well-designed website is an absolute must. It's no longer enough to list your practice in the Yellow Pages. Today, when a person has a toothache or isn't feeling well, they turn to the web to find a dentist or doctor who can make them feel like a million bucks again. While the site should attract visitors, it should also convert them into new patients. Below, we list several ways to achieve this.
1. Provide interactive features
An effective way for dentists or doctors to attract new patients is for them to make it easier for visitors to interact with them online. Thanks to technology, there are two big ways to do that:
• Contact Forms: These offer a simple way for visitors to ask questions or request additional information about your practice. Sure, people could call for that; however, contact forms offer convenience.
• Online Appointment Requests: These let patients book appointments to your practice rather effortlessly and without ever having to call the office and speak to an actual person. It also cuts down on miscommunication between office staff and patients – which does happen from time to time.
2. Make the site user friendly
Visitors shouldn't have to hunt for information on your site. It should be easy to navigate on both computers and mobile devices. If it's not, visitors will leave your site in seconds, costing you a potential patient.
3. Include an 'About Us' section
This is one of the most important pages of any good medical or dental website. It lets your visitors know exactly who you are and why they should choose your practice over the competition. An 'about us' page is essentially your chance to "sell yourself."
4. Include a 'FAQ' section
A great medical web design or dental web design will include a page dedicated solely to frequently asked questions (FAQ). Trust us. Your visitors will thank you for it. It provides them instant access to common questions without ever having to pick up the phone.
While these four things are absolutely necessary for any good healthcare related site, some things can hurt your website, including, but not limited to: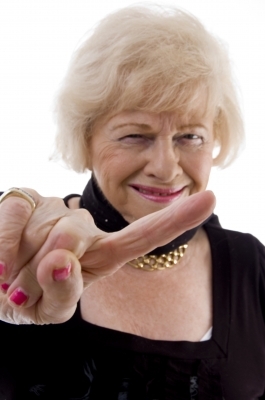 Don't do these things. They're a big no-no!
• Forgetting to include photos: A website without images is just plain boring. People are visual creatures.
• A flashy, over-the-top design: You don't want your site to distract visitors. You want them to easily focus on the content and find what they need.
• Failing to include social media links: Social media is a huge marketing tool and a great way to keep patients and potential patients constantly engaged.
• Ignoring search engine optimization: To drive traffic to your website, you must increase your presence on Google, Yahoo and Bing. This means you can't underestimate the importance of good SEO.
Based in the Long Island area, Maxburst is a company made up of experts that fully understand the "do's" and "don'ts" of professional website design for those in the healthcare industry. They specialize in integrating clear, functional, and creative interfaces consistent with your company's brand. By creating unique, high-end web designs, Maxburst helps dentists and doctors attract new patients.
Image courtesy of hin255/FreeDigitalPhotos.net
Image courtesy of imagerymajestic/FreeDigitalPhotos.net