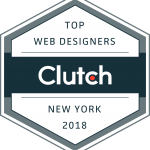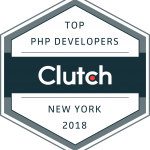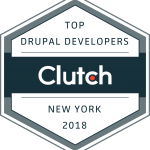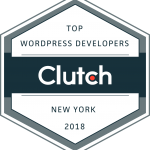 Clutch recently released a report unveiling 204 companies that provide the best creative, design, and development services in New York. We are happy to announce that based on in-depth client feedback, Maxburst was recognized in 4 different research categories including being listed as a top web design company.
About Clutch
Clutch is a B2B research, ratings and reviews platform that is HQ in Washington, D.C. Each year, they have a press release identifying the top performing agencies and development companies in each city based on a unique rating methodology. Over 7,000 companies on Clutch are evaluated and ranked based on their market presence, work quality, services offered and client feedback.
Clutch displays research using a Leader's Matrix, a 2×2 matrix where service providers are mapped based on their areas of focus and their proven ability to deliver. In 2018, Maxburst was recognized for having the top web designers, Drupal developers, WordPress developers and PHP developers in New York. Take a look below!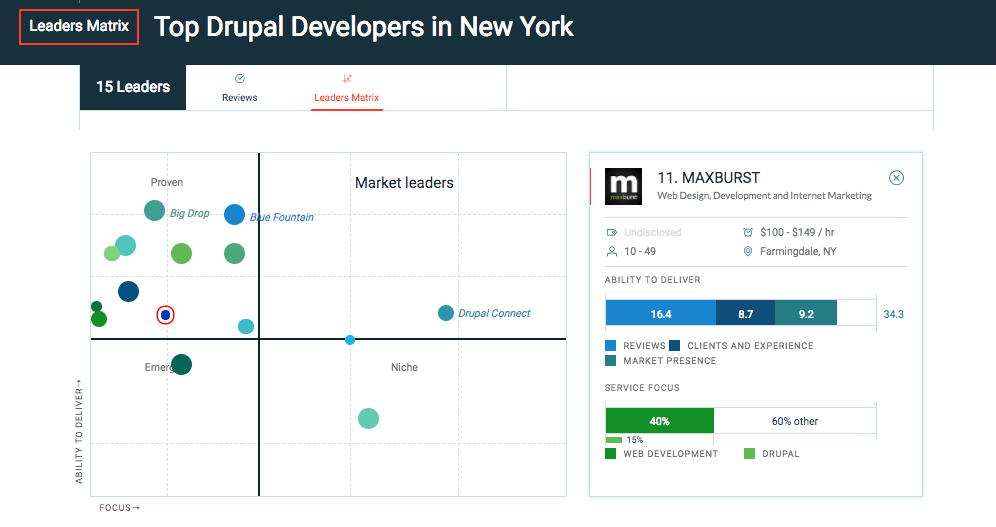 Our Reviews
Clutch analyst work with B2B service provides to conduct validated client interviews in order to maximize the experience for both vendors and buyers. Since our 2014 debut on Clutch, Maxburst has had 7 client reviews on the ratings platform. The feedback received has been amazing, with our clients commending Maxburst for our superior technical skills and our ability to take feedback and grow from it. Below are excerpts of some of our reviews found on our profile:
"I wouldn't hesitate recommending them to anyone of my colleagues looking to do such a project. MAXBURST was and continues to be an absolute pleasure to work with…I strongly recommend them." – Marketing Director, Transervice Corp.
"They've come through with their promises and project plan. Our expectations were set from the beginning, and scope changes (from our side as the client) were handled well." – CEO, MASS Communications
"The work MAXBURST has done is impeccable. They just really did a great job. IT was very convenient and very easy to use." – Founder, Subsidiary of Phantom Fiber Corp.
Thank You
We would like to thank our amazing clients that took the time to review us on Clutch. Being recognized as a top IT company would not be possible without their feedback. We offer a wide range of design and development services and strive to provide each client with a personal experience. Our main goal is to build meaningful relationships with our clients when working with them on their projects. I think you'll see that dedication if you browse our reviews on Clutch.
If you're interested in our top-rated services, make sure to contact us and check out our Clutch profile.