Millennials are native to technology. They've grown up online, expect technology to work and will go elsewhere when it does not. Their proclivity to technology is reshaping our economy. 80MM strong, millennials spend more time on mobile and are power-users with a trillion dollars of purchasing muscle. Clearly, millennial mobile usage will continue to influence the marketplace in the years to come.
For millennials, whether your business is on social, ecommerce, web, blog, chat, streaming or an app – and any combination thereof – your click-through experience needs to be seamless. This demographic group consumes content, often multitasking, are predisposed to immediate access and enjoy that convenience. Reaching millennials online, getting their attention and keeping it, requires an authentic, progressive… easy user experience.
Truth in Numbers
During the first half of 2015, millennials surpassed Generation X to become the largest share of the American workforce, and that trend will only continue. So before your next marketing meeting consider your companies mobile experience and the following stats on millennials.
90% have a mobile phone
47% access business via mobile 1x a day
36% have switched brands based on what they can (and cannot) accomplish on mobile
14% say they won't do business with a company that doesn't have a mobile site
67% shop and compare prices on smartphones
64% search for coupons and discounts on smartphones
86% believe that there are a lot of sites that lack good mobile functionality
43% are not white
60% have a college degree
70% want to start their own business
35% would like to buy more on their phones, but say it's too hard
15% rely on smartphones for all online activity (or don't have any internet connectivity beyond a smartphone)
2.5 times more likely to view retail advertising on a mobile device than Baby Boomers
3 times more likely to use social media on a mobile device than Baby Boomers
59% say social media advertising prompts them to begin researching a product or retailer
52% say social media advertising influences their decision to purchase a product
54% say that their mobile device is the most important shopping research tool versus 31% for desktop, 8% for television and 7% for print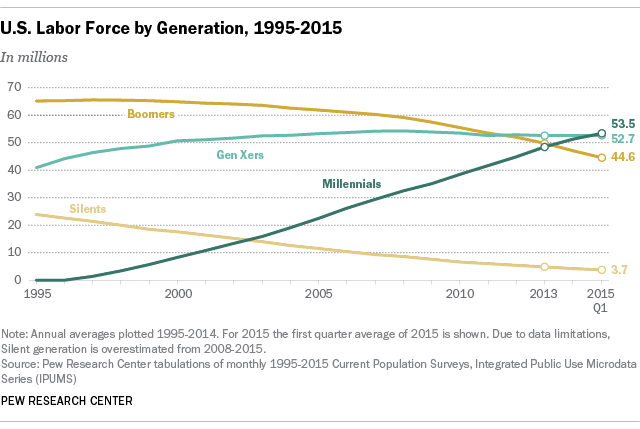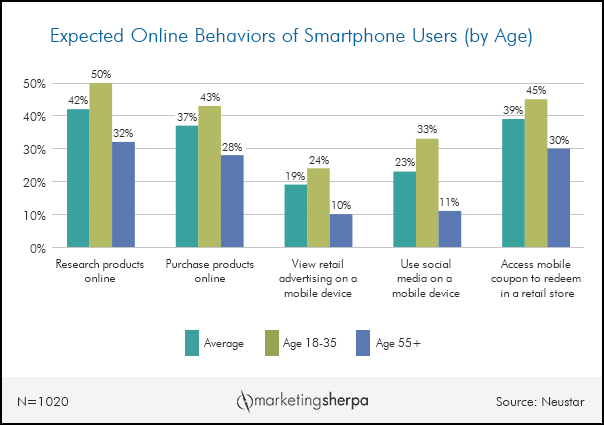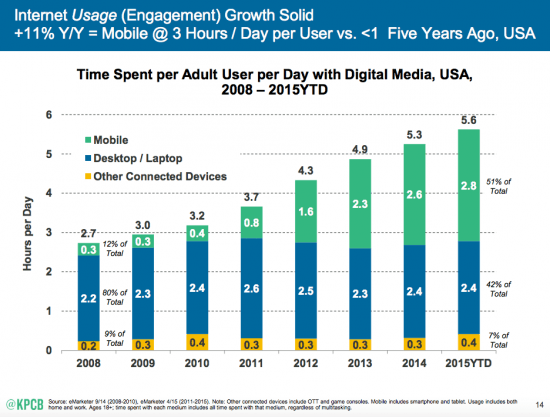 Mobile First User Experience
Mobile first strategy has considerably changed the landscape of the Internet. First and foremost, mobile first is about the customer and their experience. For them, it means that your online assets display well on mobile devices without pinching or excessive sliding. It means that a call to action from one online asset to another doesn't present a major disconnect and cause your customer to correct the experience.
Finally, mobile first means that your digital marketing strategy has mapped out your customer's journey from here to there and back again. That journey starts when customers consider their need for your product or service. It may begin at a social site. Perhaps via mobile search or third-party review. Understanding the passage that customers take to find your brand helps you shape the experience… and that customer is more and more likely to be a millennial.
The Aftermath of Mobilegeddon
As of April 21st, when Google began measuring mobile-friendliness as a ranking signal, Google has been busy tweaking their Search Quality Update and changing the way their algorithm processes web data. Says Eric Enge, an industry influencer in content marketing, "This is likely just the start of what Google plans to do with this algorithm. It is typical for Google to test some things and see how they work. Once they have tuned it, and gain confidence on how the algo works on the entire web as a data set, they can turn up the volume and make the impact significantly higher."
Mobile momentum is on the increase with no signs of slowing down. We're past the point of asking whether mobile is important. Marketers should be concentrating on ways to understand customers and their preferences and doing everything they can to give online consumers (including 80MM millennials) a positive experience.