App development for small business makes more sense now than ever. Successful marketing increasingly demands customer centricity, and customer apps are a powerful way to reach customers. Mobile has become a vital channel through which brands connect with customers, and by viewing marketing from the point of view of the consumer, brands can develop apps that put customers in control of their experience.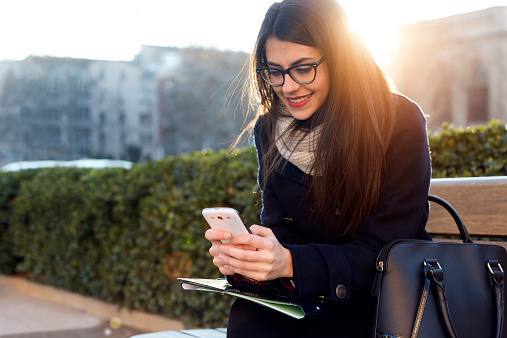 The power and flexibility conferred by a great app can bind customer loyalty, help businesses reach new customers, and raise a brand's profile, even without a huge traditional advertising budget. Here are several reasons why app development for small business is something start-ups and small businesses should consider.
Mobile Is Now America's "First Screen"
Televisions now account for less than one-quarter of devices with access to video content, and time spent on mobile devices in the United States continues to grow at a rapid clip. The average American consumer now spends around 3 hours per day on mobile devices, while time spent watching television has remained flat at 2.8 hours per day. A phone or tablet screen is often the first screen people look at after waking in the morning and the last screen viewed before turning in at night. In short, if you're not reaching people on mobile, you can bet your competitors are.
Apps Can Reach Customers Essentially 24/7
People tend to have their phones with them around the clock. They interact with brands in countless situations and settings, and it may be a spur-of-the-moment decision. Perhaps a traveller is waiting out a long layover in an airport and wants to browse new styles at her favourite clothing store. Or perhaps a couple is looking at a home to buy and wants to imagine which trim colors will harmonize with the kitchen wallpaper. With a phone and relevant apps, people can satisfy needs anywhere, anytime.
Mobile Purchasing Is Growing in Importance
A December 2013 study found that an astounding 78% of mobile searches for local business information resulted in a purchase. For the leading 500 merchants with shopping apps in 2014, an average of 42% of sales came from mobile apps. App features like daily deals, coupons, and discounts increase consumer engagement with their shopping apps, and customers also appreciate features that reduce friction from the in-store buying experience, like mobile payment and easy barcode scanning. Starbucks was one of the first companies to develop mobile payment using an app, and it has become tremendously popular for its convenience.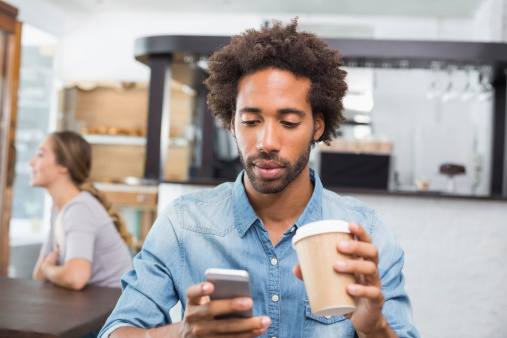 Being First Can Sharpen Your Competitive Edge
Being the first to offer a mobile app is competitively advantageous in many ways. Suppose you run a day spa and develop an app that makes it easy for customers to book appointments. Your competitor requires that people call in, possibly be put on hold, and wait while the receptionist scans the available time slots – a process that isn't nearly as convenient. An app makes your business appear savvy and efficient, and customers remember that whenever they see your app's logo on their mobile screen. Your app doesn't have to change the world. If it solves a common customer need, it will drive loyalty.
Apps for Your Employees Can Raise Productivity
Customer-facing apps aren't the only type of app development for small business. Many small businesses can raise productivity significantly by developing apps for employees to use in the course of their work. For example, companies that engage in field-based services like repairs and installation can develop apps to help workers log jobs quickly while in the field, without paperwork and its associated inefficiencies. A real estate agency could develop an app for logging agent miles or doing quick mortgage calculations to help buyers make informed decisions.
Conclusion
In 2015 and beyond, expect app development for small business to continue to accelerate. The key to success in small business apps is focusing on solving a business problem, whether that's helping customers make purchases conveniently, providing how-to information, or allowing them to book tables at your restaurant via mobile. Consumers want to accomplish more in less time, and the right app empowers them to do this.
Maxburst is a Long Island web design and development company that puts each client's needs front and center, from idea through roll-out and beyond. With Maxburst on your team, you can be confident your site works across all platforms and fully supports your search engine optimization strategy. You'll have a better website, your customers will have a better experience, and you'll have a stronger business and more prominent brand.