Previewing the New Shopify POS Go Hardware
Maxburst, a NY Digital Agency, is honored to be one of the five agencies that Shopify has selected to receive a POS Go unit for review before it's officially released. With hundreds of companies to choose from, we're excited to be among the select few that received a review unit. As Shopify Plus Partners and Shopify Experts, we're excited to see what our customers will be able to do with the POS Go once they're able to get one of their own.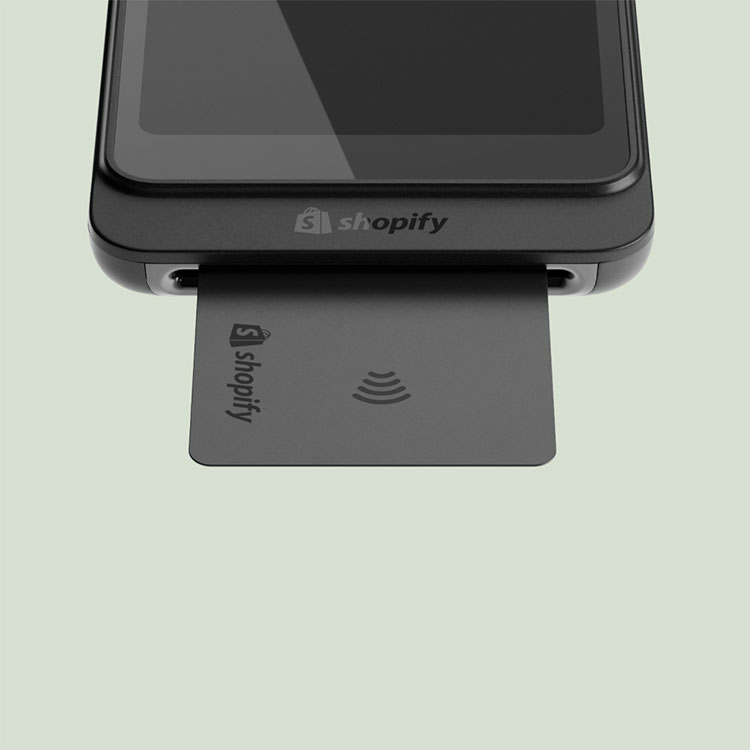 So What is it?
Shopify's POS Go is a handheld point-of-sale system that fully integrates hardware, software, and payments into a single device which is designed to streamline operations for retailers in a way that will bridge the gap between standard brick-and-mortar stores and full-time e-commerce operations.
This is an area where Maxburst has a lot of experience, with many of its clients making the jump from e-commerce to physical retail or vice-versa. The ability to make the customer experience from online shopping to in-store browsing and buying seamless is hugely important to any business looking to expand from one arena to the other, and Shopify's POS Go promises to do just that.
What Can It Do?
The POS Go allows front-of-house staff to connect to your backend systems. Imagine a customer browsing a store and they are approached by a sales associate. Using POS Go, the sales associate can pull up information about that customer's prior purchases and make recommendations based on them, providing the customer with a personalized shopping experience based on their prior activity. With the POS Go, the sale can even be finalized right there on the floor with the POS Go's integrated payment system, streamlining the process and eliminating the need for a trip to the checkout counter.
What if that customer isn't quite ready to buy? POS Go handles this situation as well, allowing the associate to scan any items under consideration with its integrated barcode reader and email the product information to the customer for their later perusal and eventual purchase. This is immensely attractive for its potential to convert those "maybes" received by store staff into sales, with the added benefit of being able to identify which employee deserves credit for that win. This can also help out in situations where a specific item is out of stock in the location in question – the purchase can still be completed with no need for the customer to do any extra work.
At a higher level, the POS Go system can be monitored remotely in real-time, allowing your managers the ability to gain insights into what's happening on sales floors in multiple locations across multiple devices. This is valuable not only for the small business owner that's always trying to be in two places at once but also for much larger operations that are always looking to refine their processes using up-to-the-minute data. Sales, inventory, and more information are available at your fingertips in one place, greatly reducing management complexity.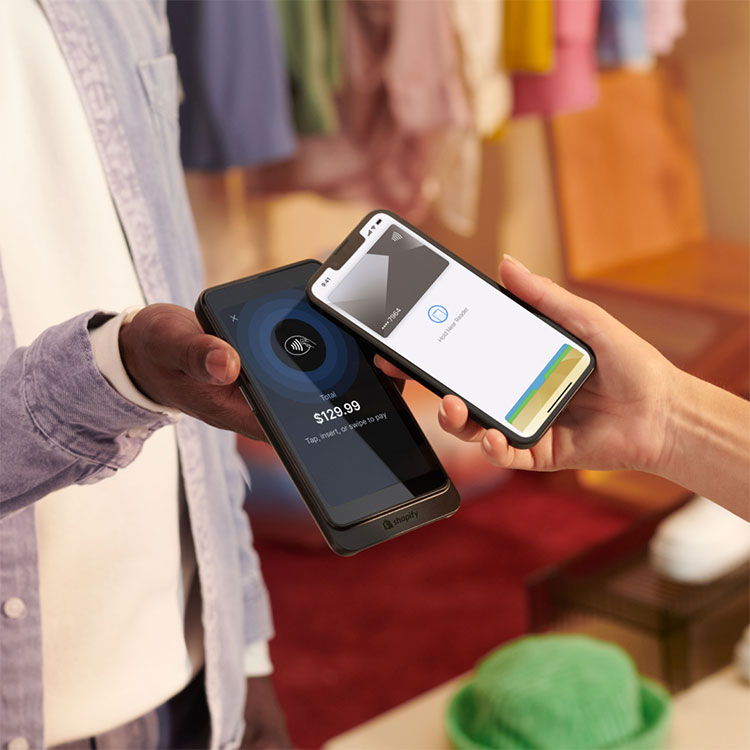 Our Verdict
Although our time with it has been short, Maxburst is really excited about this device. We're big fans of the Shopify ecosystem as it stands and POS Go bridges the gap to physical retail in a powerful way. We're ready to pitch this to many of our clients that are already set up with Shopify and are on the cusp of expanding from pure e-commerce into more of a hybrid business model. And for more old-fashioned businesses looking to go the other way, we definitely think the POS Go makes for a compelling hook to show them everything that Shopify has to offer.
Maxburst is here to help you migrate to Shopify for your e-commerce needs and we're ready to help you integrate your physical retail and e-commerce using tools like Shopify's POS Go so that your customers can have a great experience with you no matter how they like to shop. Reach out to us, we're happy to answer any questions you have.