It takes well thought-out planning and some time to build an effective website. Just like running a business, managing a website is ongoing. Successful businesses realize that website reevaluations mean staying industry competitive and maintaining relevance to their customers and prospects.
Check Compliance with New Search Engines Rules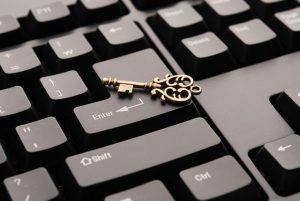 During the design phase, your website complied with search engine guidelines. That was then. Today, search engines strive to use the latest technological advances to make searching better. They do this by updating algorithms. Websites that follow the new guidelines have higher rankings. Reevaluate your website so that it stays compliant and search-engine friendly.
Verify that All of Your Website's Elements Work
New and returning visitors enjoy using websites that are easy to navigate and have hyperlinks that work. The number of clicks it takes to reach a particular page and response times are essential too. Response times can slow down as the search engine tries to find a non-existent page.
First impressions mean a lot. New visitors may rate your business's competency by how well your website responds. A review shows what works and what doesn't, and list recommendations on how to fix any problems.
Conduct a Benchmarking Design Test
A website with a modern design, easy-to-read fonts, complementing screen resolutions, and harmonious colors encourage visitors to stay. Benchmarking plays a huge role in this area. Make sure your website has the basic elements—such as certain navigational hyperlinks and page types—as other businesses for your industry, because certain commonalities are what consumers expect from similar industries. Strive for a unique website design that's eye appealing, but meets the expectations for your target audience.
Manage Content to Reduce User Abandonment
Evergreen content and fresh content is always best for websites. Set a policy on how to handle outdated content. By implementing content guidelines, you'll increase your website's performance and curtail user abandonment. Reevaluations help you determine which content issues concern your website.
A Reevaluation Helps Your Website Become and Remain Mobile Friendly
In 2015, Google bega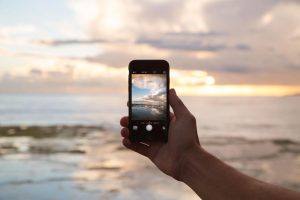 n ranking websites for "mobile-friendliness." Mobile search has since had a major impact. Earlier, Google had already realized that shoppers were increasing using their mobile phones. A 2013 Google Infographic showed that 84 percent of shoppers use their mobile phones to help them make purchasing decisions. The preferred search method of 82 percent of in-store shoppers was search engines. According to Google, when mobile users search, they tend to buy at least 40 percent more.
Now is the best time to check your website. Find out if it's in line with the rules for search engine compliance and industry benchmarks. You could gain a competitive edge. It's too risky to try guessing at it. A professional reevaluation removes all doubt.
MAXBURST is here for you. We watch for search engine guideline updates and alert our customers when changes occur. Next, we offer customized solutions because each business is unique. Join our growing list of in-the-know customers. Fill out our inquiry form or call us toll-free at 888-MAXWEB (888-962-9932) for more information.