Content marketing isn't anything new. It was, is and will be the future of marketing. Search engine optimization requires keywords. And keywords are content. So the two – content marketing and SEO – are peas in a pod.
In a recent article, Ryan Stewart, the owner and founder at Webris, warned that the days of ranking product and service pages first for purchase-intent keywords are limited. Stewart concludes, "We need to stop trying to jam websites where they don't belong. The SERPs have changed."
SEO is all about content marketing.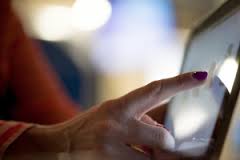 There's not a single day that goes by where I don't search for something on the web. Whether it's a funny scene from Seinfeld, pictures of Pluto, or the best-priced dog-grooming shears, before the sun sets, it's been Youtubed, Pinterested, Googled or Amazoned.
I use the web like it's my own personal library. I assume that someone, somewhere, somehow, put all the right words together so that whatever search engine I use will serve up what I'm looking for.
SEO is not dead or dying. It's just different.
A simple search for "best television" will serve up top brands able to pay big bucks. If you are competing with Samsung, you'd better be LG, or expect your marketing budget to go bust in a moment. More interesting are the results that follow these top brands. Consumer Reports, CNET, PCMag, Best Buy. As in: reviews and buying guides.
A whole lot of content, but not a single boob-tube in the bunch.
Try a Google search for "glucosamine chondroitin". Directly below Google Shopping you'll find Amazon. WebMD. Arthritis.org. Drugs.com. MayoClinic.org. Spine-health.com. You see a pattern here?
Neil Patel, Chief Evangelist for KISSmetrics says, "Your SEO campaign will fail unless you integrate content marketing. Your content marketing campaign will fail unless you integrate SEO."
SEOCM (Search Engine Optimization and Content Management) and the Consumer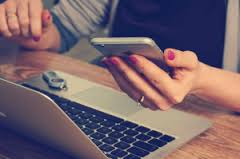 SEO isn't wizardry. Side-by-side with content marketing, it's a holistic approach to getting your products or services well indexed by search engines so that humans can find them.
Strategize all you like. If that strategy hasn't considered human behavior, you may as well prepare libations for the goddess Fortuna. All the information in the world is meaningless without that human inquiry that brings that data together.
Think of it like the perfect match made between the consumer and content marketing where the search engine technology is your matchmaking grandmother and grandma's greatest fears would be a whole lot of effort resulting in a no-show.
Ryan Stewart wraps it up nicely. He says that if you want to capture traffic moving forward, there are three things you can do…
Pay for it: Paid search as a remarketing tactic.
Create valuable content: Instead of jamming your pages with links, create content that delivers what consumers want.
Optimize your website for the web: Yelp is a search engine. Facebook is a search engine. Twitter is a search engine. Amazon is a search engine. Pinterest is a search engine. YouTube is a search engine.
It's Search Engine Optimization, not Google Optimization.
Other Factors
Consumers continue to shift from desktop to mobile. This means that mobile search, mobile traffic and mobile apps are more in the mainstream every day. Assisted by mobile digitized assistants like Siri, Cortana, and Google Now, conversational, long-tail keyword queries execute consumer's search efforts.
Looking ahead, SEO 2016 will only dive more deeply into video, social and mobile apps, where content is not just the written word.
In Conclusion
For marketers who feel they are always one step behind leading-edge practices, the best advice is to stop looking for quick fixes and launch your own content marketing program.
Truth: Content has always been king, as in "the king is dead, long live the king", and quality content will always engage a consumer. As Doug Kessler, Creative Director at Velocity, so eloquently said, "More content, produced by an inexperienced pool of content creators who are stretched to the limit, can only lead to one conclusion: a tidal wave of crappy content," and a diminishing rate of return from marketing initiatives.
Web Resources on the Topic