Digital marketing has come a long way. Now, given how much it has evolved and how things have changed since the pandemic, it is no longer an option but a necessity to integrate technology into your business. With that said, you have to stay updated with the latest trends to ensure you use the right tools and techniques to reach your customers.
Among the many innovations that have dominated the tech world today, voice activation is undoubtedly one to watch out for. Since the introduction of voice-activated assistants like Alexa, speech recognition technologies have grown more prominent, providing users more ease and convenience in doing daily activities.
This 2021, you can expect that the trend is not going anywhere. Forecasts predict that the voice recognition market will reach $26.8 billion by 2025, so knowing how to take advantage of the technology will be key to staying ahead of the competition. Check out the information below to learn more about what growth opportunities you can capitalize on and how you can ensure your business can be found by Alexa.
Opportunities with Voice Activation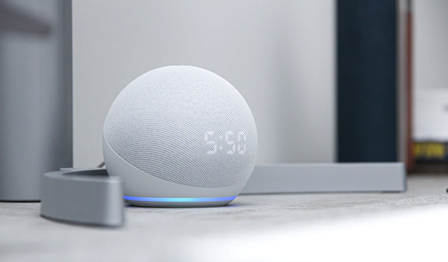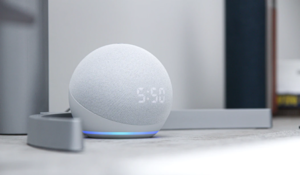 Voice activation has changed the way users navigate the Internet. When Google first introduced the voice search function in 2011, many thought of it as more of a "bonus" feature instead of something they would regularly use. However, thanks to advancements in speech recognition technology, users have grown more reliant with the feature, especially with their increasingly digital lifestyles.
Whether it be to perform tasks at home, make a call without using your phone, or making searches while driving, voice-activated solutions have now made their way into millions of people's lives. According to Google, 27% of the global population uses voice search on mobile, so imagine the size of the market you can capture by taking advantage of voice activation.
To add to this, the pandemic accelerated the trend for using voice-controlled devices at home. Even before the COVID-19 outbreak, voice technology was already growing at a steady pace and predicted to make it big in the market. However, since then, it grew more quickly than expected as more people sought ways to stay entertained and informed from their homes.
According to an industry report from Speechmatics, some of the biggest use cases for voice technologies will include web conferencing transcription, customer analytics, subtitling, chat app messaging transcription, research transcription, and media monitoring. While some businesses feel like the pandemic did not necessarily have a huge effect on using voice technology in business automation, others found that these have helped address major gaps.
Given all this, it is no doubt that the future of voice activation and recognition is bright and promising. As more people work and study from home, voice technologies are certainly part of the new normal. Thus, capitalizing on them will be important to ensure that you stay competitive in the market. Ultimately, you want to make sure that when people make voice searches, Alexa can find your business.
Voice Recognition Trends to Watch Out For in 2021
As with any other year, you can expect 2021 to be filled with more advancements and innovation for voice technology applications. Some of the top trends to watch out for include:
Voice Search Optimization (VSO)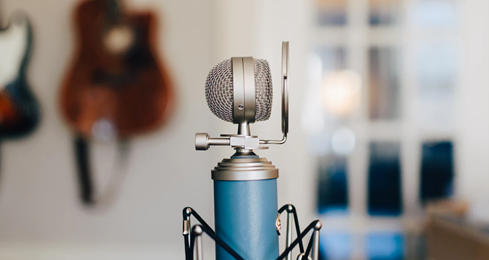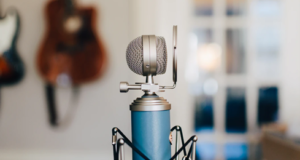 VSO is not a new trend. Since voice technologies first became popular, marketers have already sought ways to modify their SEO strategies to optimize for voice searches. Now that speech recognition has become even more popular, you have to make sure you optimize your site appropriately. Otherwise, it will be difficult
to keep your site visible and relevant to customers who are using voice searches.
Some of the best VSO practices include analyzing your consumer's search intent, using natural language, removing duplicate content, and using schema markup and rich snippets. Long-tail keywords will also be particularly important when optimizing for voice search since users tend to say full sentences or ask full questions when
using voice assistants.
Smart IVR-Powered Calls
Customer experience will continue to be a critical aspect of your business, so your customer service team may also undergo some transformations. For example, chatbots have long been used to automate responses to queries, and recently, more companies have started using interactive voice response (IVR) in their call centers.
That said, traditional IVRs tend to leave customers frustrated for not having the option they are looking for or waiting a long time to get connected to a live agent. Thus, you will need to make sure that your IVR is smart in understanding customer intent and solving their problems appropriately. This will be made possible with enhanced machine learning and natural language understanding (NLU) capabilities.
Furthermore, some industries have historically been reluctant to use automatic speech recognition (ASR) systems in their contact centers. However, now that businesses have been forced to adjust to flexible or digital working setups, they are starting to experiment with new customer service solutions.
Voice-controlled Shopping
Like VSO, voice-controlled shopping is not a completely new concept as artificial intelligence (AI) and machine learning have long been used to design the online experience. However, with the pandemic accelerating the growth of the e-commerce space, more users have turned to voice searches for their shopping needs.
As a result, e-commerce businesses should not overlook this huge trend and start incorporating voice searches in your system. This will be a key component in delivering a good customer experience as you can create a more personalized experience, collect reviews more easily, and gain more traction from users who want to save time when shopping.
Business Solutions
As with other technologies, voice recognition technologies have been used to streamline various business processes. This year, you can expect to see them used to deliver more business solutions for improved performance. Voice activation and control will come in handy for systems like customer relationship management (CRM) and enterprise resource planning (ERP).
Statista also noted that about 64% of experts in the e-learning and market research industries used speech-to-text automation for transcripts in 2020. Other industries like software, advertising, education, and media also use automated transcriptions regularly, making them a staple in most businesses today.
Local Voice Searches
Based on trends, people are increasingly using voice searches to find local businesses. More are relying on their voice assistants to find businesses "near me," making it extra important to optimize your site and listing to reach your intended audience. Nowaday, It has become common practice to do research online before purchasing products or services, so it is more critical than ever to have a strong digital presence.
Artificial Intelligence (AI) and Machine Learning
Unsurprisingly, AI and machine learning will continue to drive the growth of voice recognition. These two have long served as a foundation for voice technologies as they help machines become smarter by learning from data and experience to provide accurate answers. This year, expect data to play an even bigger role as voice connected to real-query data is starting to take the spotlight.
Challenges in Integrating Voice Technology
While it may seem compelling to adopt voice technology in your business, the process is not as easy or straightforward as it seems. Given that the technology is still relatively young, it has limitations that remain unaddressed. Similarly, businesses without prior experience working with the technology may find some hindrances in implementation and execution.
One of the main challenges will be navigating data privacy and security issues. Voice technology is undeniably growing, but many companies are still hesitant as it might compromise data privacy protection and cause confidential information to be exposed. Some of the industries faced with this concern include banking, finance, and education. As such, voice user interface (VUI) designers must create more robust systems that can address this concern.
Another challenge in implementing voice technology is the knowledge barrier. Businesses and employees who are new to digital integration may find it difficult to understand how to use voice recognition software in various processes. However, this should not be a major barrier as companies can design appropriate onboarding and training procedures to get their team acquainted with how the technology works.
Lastly, language support is mostly still limited to English for most voice technologies. Other languages and accents remain difficult to recognize, which will be problematic when working with a diverse customer base. Fortunately, you can expect this to improve over time as software and databases continue to evolve. By then, it is likely that more users will also invest in voice-assisted devices.
Voice technology has vastly transformed the business landscape, and you can expect it to bring even more changes in the coming years. There may be some challenges to adopting and scaling it, but navigating these successfully can ultimately take your business to the next level. In the future, it is more than likely that users will be relying on Alexa to find a business, so you have to be ready for that time.