If you have an e-commerce business, the key to your success is to market your products to a wide audience. Having a celebrity endorser will do wonders in your marketing campaign; however, hiring a celebrity may be too expensive, especially if your business is starting. Fortunately, there is a cheaper alternative to marketing your products by making use of user-generated content.
What is User-Generated Content?
It is important for business owners to catch the attention of their potential customers. Content marketing is an effective way of attracting the attention of your target market, especially if your content is something that they would find relevant. However, most consumers stay away from reading lengthy content. Likewise, having professionally created content can be expensive, especially if your company is starting.
User-generated content, or UGC as its name implies, is the collective term used to classify contents uploaded to the internet by users for other users. UGCs are unbiased content created by ordinary people with or without being paid by the brands that the content is about.
What are The Common Types of User-Generated Content? 
All contents that ordinary users create will belong to user-generated content. However, you may classify them under three main categories: text, pictures, and videos. In addition, user-generated content may include, but is not limited to, the following forms:
Social Media Content. Social media platforms have given people an immediate way to communicate and share content with their families and friends. Users will create content to get "likes" and even earn money.
Social media platforms provide ways for people to belong to a group with shared interests. People are also posting thousands of photos and videos of themselves interacting with a brand, such as a product, an event, or a destination.
If your business is in line with the tourism industry, you can use user-generated content to promote the places you are marketing. A recent study by ValuePenguin revealed that sixty (60) per cent of customers use social media to find their next vacation destination. The study also showed that eighty-one (81) per cent of millennial respondents find their next travel destination based on pictures and videos shared by authentic people on social media instead of those from tourism websites.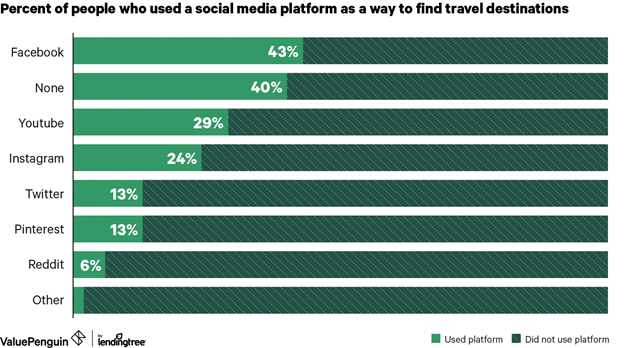 Reviews and Testimonials. Customer reviews and testimonials that are posted on the internet are also examples of user-generated content. This type of UGC will help people know about your brand better before making a purchase. If you have an e-commerce business, it is best to ask customers to review or testimonial their purchases from your website. However, it is best not to edit or filter their responses since a review section filled with positive reviews may seem unauthentic.
Blogs. A blog is a website maintained by an individual or a group. Blogs are written in a conversational style so that other people with similar interests may find the contents an easy read. Blogs may feature a review about a product or a tutorial on how to use a brand.
Blogs that are syndicated reach a wider audience and are useful tools for companies to market their brands. Restaurant owners may invite food bloggers to eat at their restaurants for free to blog about their dining experience. While restaurants will have to shoulder the costs, the content about the blogger's dining experience at your restaurant will reach a wide audience.
Video Content. YouTube, for example, is a video sharing platform that gives monetary incentives to users whose videos have reached viral status and have a large number of followers. Lately, there is an increased number of users sharing unboxing videos and using different products and brands. This increase in product review videos is brought about by the need for people to watch authentic reviews from other authentic people like themselves. According to thinkwithgoogle.com, the genres of user-generated video content being shared on YouTube are as follows:

Using UGC in the form of video reviews of products and brands is a great way to boost your marketing campaign. A 2019 research by Google showed that fifty-five (55) per cent of consumers would watch an online preview video before making purchase decisions. People who watch these product review videos will move further down the marketing funnel and become closer to making a purchase.
One way to use video content in your marketing strategy is to keep tabs on users who share video content reviewing your products and services, especially if the YouTube user has a significant number of followers. Interact with them in their comments section or feature their videos on your website. However, you must be careful to take video content from YouTube and ask permission first from the content creator before using their content. Nevertheless, if the content creator asked to get paid to use their videos, you will likely pay significantly less than celebrity endorsers' rates.
 What is Brand Community?
To make your brand successful, you have to establish a community that is loyal to your brand. This is called brand community. Having followers on your social media platform does not necessarily mean that you have already established a brand community. Your company may have hundreds of thousands of followers and likes on social media, but these numbers are merely vanity metrics if they do not result in leads, conversions, or sales. Likewise, followers who are not engaged with your brand are not considered part of your brand community. To be considered a brand community, your followers must have the following characteristics:
Your followers are interacting with your company and amongst themselves;
Your followers identify themselves with your brand; and
Your followers actively exchange views, critiques, answer questions, and communicate amongst themselves on various platforms.
How Does User-Generated Content (UGC) Help You Build Your Brand Community?
Building your brand community means that you are creating a loyal following of customers. This community will become the most valuable tool that you will have for your marketing campaign. Members of your brand community will become your brand ambassadors and refer your brand to their friends and families. Likewise, members of your community will give potential customers a glimpse of the value that your brand will bring to their lives.
However, to get the benefits of having a loyal following, you first need to develop a brand community. Here are some ways to develop your brand community by incorporating user-generated content into your website design.
Creating Social Media Presence. Social media is now a potent marketing tool for businesses for the following reasons:
You can gather information about your target audience by listening to what is trending with your target market. This is a great way to pick up topics that you can include in your next content.
Having a social media presence will make your company human, making potential customers more comfortable dealing with you.
Social media presence will allow you to receive and respond to queries about your products and give feedback on customer comments.
By becoming engaged in social media, your company is attracting existing and potential customers to interact with you in real-time compared to sending emails. This approach will enable you to address your customers' concerns immediately.
The best way to have social media presence is to assign a social network manager for your company with the main responsibility of managing all your social network accounts and engaging your followers. Likewise, you can link all your social network profiles into your website by placing social media icons strategically on your page and asking your visitors to follow you on any of your social networks. It is best to have accounts on different social media platforms so that your brand can reach a wider audience.

Creating Brands that People Can Relate to. Putting user-generated photos and videos on your website is a great way to elevate your brand and make it relatable to your customers. If your website has an e-commerce page, it is best to place customer reviews and testimonials for every product you sell. This approach will give potential buyers insights into how satisfied your customers are with your product.
Potential buyers are more likely to purchase your products when they see photos and videos of similar people using the same products instead of professional models holding your products through paid photoshoots.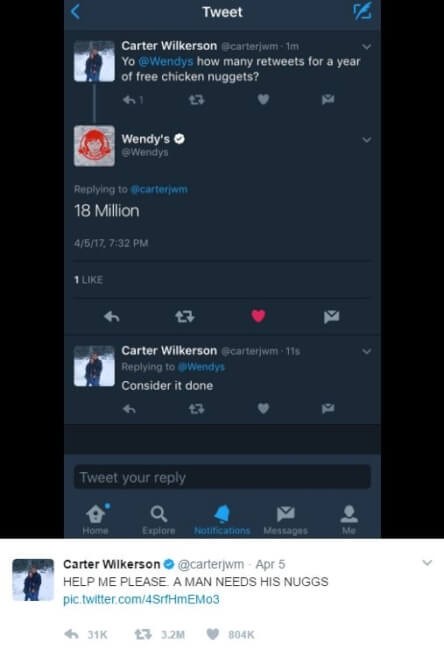 Engaging and Challenging Your Social Media Followers. Another way of building a community around your brand is to engage your followers. It is best to check social media networks for any mentions of your brand, whether the comments are positive or not. When you check social network threads, you can easily address negative concerns about your brand and appease customers who have negative reviews about you. Likewise, you can reward users with positive reviews with simple incentives such as giving them discounts on their next purchase.
One great example of a savvy social engagement was Wendy's when they responded to a teenager's tweet asking how many retweets he needs to get free chicken nuggets for a year. Wendy's challenged the teen with 18 million retweets which the teenager accepted. While the tweet did not reach 18 million retweets, it did manage to get 3,430,739 retweets and counting, making it the most retweeted tweet ever.
The Takeaway 
Using user-generated content on your website is a great tool for creating a brand community. Using UGC will make your customers feel that they are your main priority. UGC will also make your brand more attractive and approachable. Likewise, when you have a strong two-way relationship with your customers, you convert them from merely customers to brand ambassadors.