Ask the average person whether they think that a business must have a website, and they will give you a puzzled look. But, of course, it's unimaginable to believe that a small company can thrive in a digital environment. Yet about 3 in 10 small businesses still have no websites.  But many businesses with digital addresses depend on their in-house employees to manage their websites. 
So, in-house workers could not possibly make the most use of the business website unless they are well-versed in search engine optimization, content creation, and web design. For instance, most corporate websites are now dying or, in fact, dead.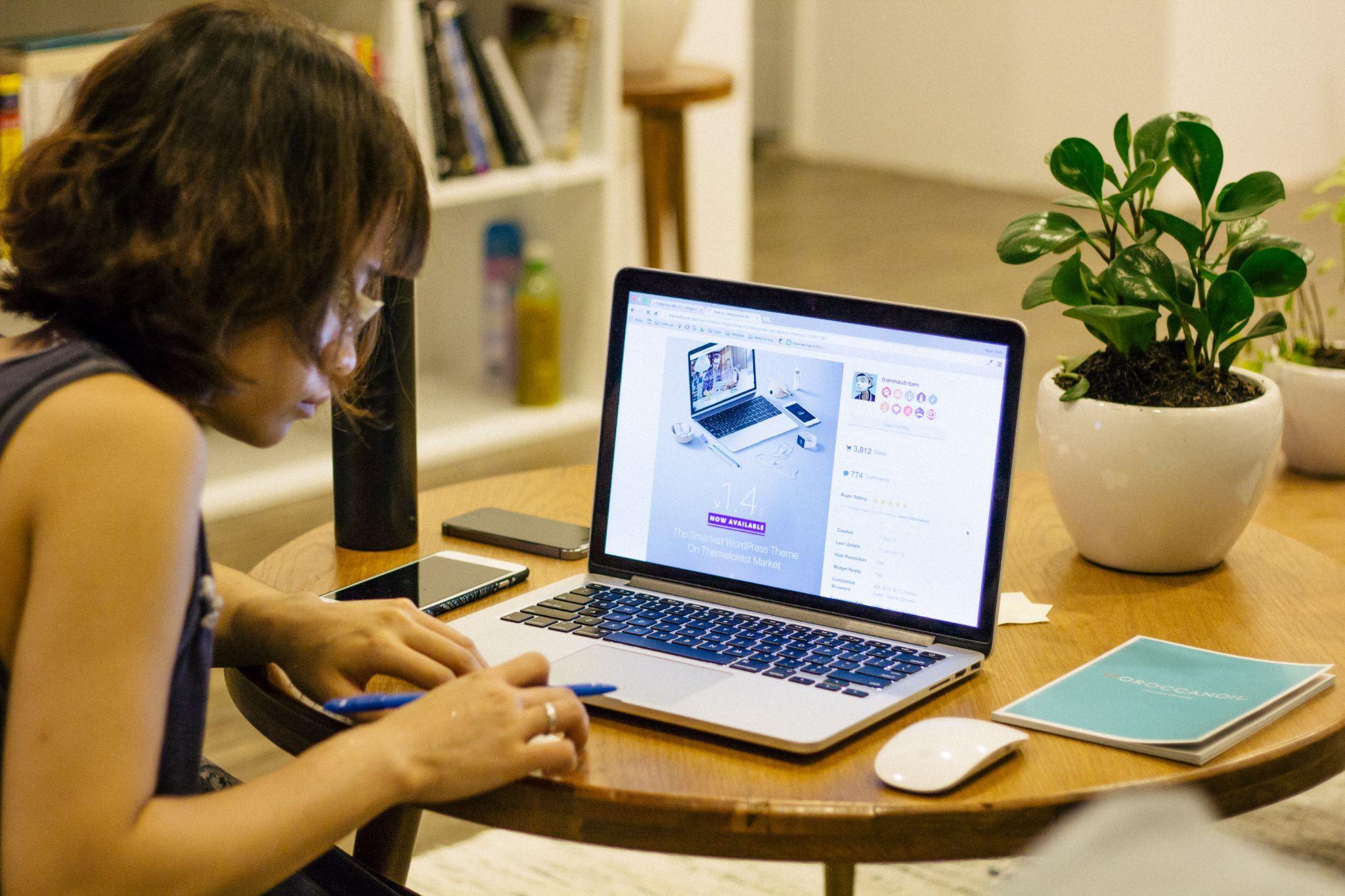 Unfortunately, businesses are oblivious to this unfortunate truth. One problem is the prevailing misconception that websites exist primarily as a platform to dump the company's brochure. However, customers no longer visit a website to look at your products. Instead, they are looking for an experience. So, you must veer away from treating your website as a traditional marketing tool. Fortunately, your corporate website is not beyond saving. You can still breathe new life into it by using the following upgrades: 
1. Quality Content
Refocus your energy on boosting your content instead of flooding your website with product images and videos that are not drawing traffic. Adverting has evolved into content marketing to sell the experience rather than traditional in-your-face promotion. Customers are now more interested in human interest pieces, blog posts, infographics, and narrative articles. They want to relate with your company, so it's your job to let them know the people behind the corporate veil. 
Quality content will keep people glued to the website more than populating it with product placements. So, you need a crack team of skilled professionals who can deliver content that converts. Similarly, you should also upgrade your old content to keep up with new information or trends. 
More than anything, it's a neat little trick that quickly boosts your traffic by showing Google that your website is always fresh. Lastly, you want your content to be evergreen so that it will always be relevant. As a result, it performs more consistently, and you won't likely see any valleys and peaks in terms of year-round reach. 
Some examples of evergreen content include:
How-to guides
FAQs
Expert thesis on a niche topic (as opposed to a trending subject matter)
Product reviews
Tutorials

 
Of course, it does not mean you can no longer touch seasonal content since it allows you to jump on the bandwagon of trending topics. 
2. Optimize for SEO
You may have an aesthetically pleasing website, but it's useless if there's no one to see it. Before anything else, you must ensure that Google or other search engines notice you first.   Search engines serve as beacons for your target visitors to find your online address amid an ocean of other sites on the web. 
Indeed, ready-to-made WordPress creators allow you to create your corporate website for free. However, customizing your website will give it the needed boost to keep pace or edge out your competitors. 
For example, high-traffic websites typically feature the following:
Sitemaps
Robot.txt
Redirects
Structured data

 

Keyword density and placement
Accessibility

 

Security
3. Mobile-Friendly Website
In the initial stages of mobile browsing, developers had to design multiple versions of a website to accommodate several devices. For instance, aside from desktop browsers, they had to create another version and optimize it for smartphones. In the old days, they had to create landing page redirects, which essentially bring visitors to your website's mobile version.
The problem is it creates another layer that slows down your website speed. But as early as 2020, mobile devices have already supplanted desktops as the primary tool for accessing the Internet.
So, designing multiple versions that necessitate a redirect is no longer necessary. Instead, your website must be mobile-friendly and easily scale across devices. You must remember that more than 50% of online traffic nowadays comes from mobile users. It's almost a sin to ignore this fact when you design your website.
4. Click to share
Unfortunately, people consider corporate websites today as an afterthought. They will likely visit your social media pages and accidentally land on your website when they click on a product or announcement. But you can introduce a new tool on your website that allows your visitors to share a piece of interesting information, a nugget, statistic, useful tip, or a product promo with a simple click. 
Any content you think is interesting to your readers must be "tweetable" or shareable to their Facebook or Instagram. So, they can skip the process of copying and pasting it on their social media pages. This way, you incentivize them to share your content, allowing your website to gain traction. 
Repurposing your content makes sound business sense. After all, you invested money and effort into creating it. So, don't be afraid of circulating it across different channels to maximize your investment. 
For instance, you can share a single blog post on Twitter by extracting a quote or statistic that your readers may find interesting. You can also discuss it further through a podcast that you post on your YouTube channel, Facebook, or website. Of course, you must edit the content for style to fit the platform. 
5. Expand Your Network to Build Credibility
Your website does not exist on an island alone, nor should it. Instead, you are a part of an online community that feeds on itself to grow. So, you need to roll up your sleeves and get those fingers dirty. You can invite experts to talk about a particular topic that's right up your alley. The method enhances your credibility since a renowned authority in the field shared their inputs on your website.  
Another way is through guest blogging. Reach out to high-traffic websites or aggregators and upload your thoughts on a subject matter in your field. One simple trick to do this is to find a trending topic, and then you can:
Give a fresh take

 

Expound on it
Provide an explainer or context
Relate it to your expertise

 

Lengthen it
Update it
Then you go to Google and search for the particular topic. You can then reach out to the websites on top of the searches that have already linked to the topic and ask them to share your article on their website or social media pages. There's no guarantee that everyone will respond positively to your email. But curating your list to websites that already touched on the niche topic will drastically increase your chances. 
6. Website Design
Your website must not only look visually appealing, but it must also perform as designed. What does that mean? The common blunder that businesses make is to design a website that they think looks good. Meanwhile, some website designers' folly is to deliver precisely what their client wants aesthetically. As a result, they ignore one major flaw—Google's algorithms. Finally, you need an overall website audit to ensure it ticks all boxes as far as optimization is concerned. 
The checklist allows you to review:
Broken links

 

Missing content

 

User experience
Navigation
URL structure
Duplicate content
Website security
Keywords performance
Loading speed
Improving loading speed can be as simple as enabling your browning caching. It simply means sharing some of your site's static files and storing them on your visitor's computer. So, when they return to your website, they don't have to go back to square one. 
Look at how Google places importance on loading times: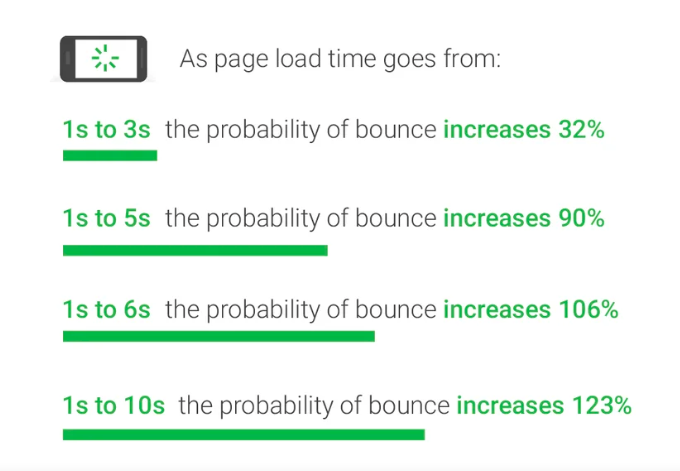 You can also benchmark against competitors' weaknesses and strengths to improve your website. 
7. Sprinkle Content with LSI Keywords
LSI keywords refer to phrases that are related semantically to the subject matter. The term stands for Latent Semantic Indexing. Search engines always try to find sense amid the random data sets. Google changed the algorithm landscape when it introduced the Hummingbird update in August 2013.
Repeating your primary keywords to reach the necessary density (or about 1-2% of the total words) is no longer necessary. Instead, you play a game of word association and correlation. For instance, if your primary KWs are "best smartphones 2022," your LSI keywords can include:
Mobile phones
iPhone

 

Smartphone prices
Mobile
cellphones
The easiest way to determine your LSI keywords is through Google. Simply type your primary keywords, and all the words associated with your topic should turn up in the results. Of course, you must still avoid keyword stuffing. In this case, you limit your LSI keywords to 2-3 in relation to your primary keywords. 
In the digital age, those who are smart are the ones who will thrive. It's a misconception that you must spend a fortune to have a successful corporate website. Instead, you must be strategic in your approach. For one, insisting on designing, optimizing, and managing your website is an exercise in futility. Unless, of course, your primary objective is only to have a digital address that you can show off to your friends.  
You must endorse the task to professionals who will develop a style guide for your website design and content. The style guide will clarify your vision and prepare a path on how to reach your business goals.